05/08/2022, 3:06 pm
How to Pull Off an On-Trend Look by Matching Your Makeup & Jewelry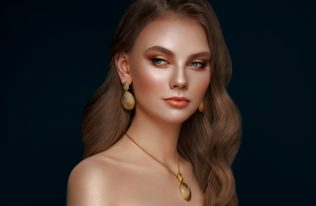 When it comes to fashion, nothing finishes off an outfit quite like the right accessories. Adding the perfect piece can take your look from ordinary to extraordinary, from jewelry and headwear to belts and watches. But did you know another way to nail that on-trend style is by matching your makeup with your jewelry? That's right: just like a bold necklace can balance a little black dress or cute earrings can add some sparkle to skinny jeans, finding the ideal harmony between cosmetics and bling will help you walk out of the house feeling confident about how you look. With creative tips for making those lipsticks shine brighter, and those statement earrings stand out more, this blog post shows you how to pull off an on-trend style by syncing up your makeup with your jewelry choices!
How to match your makeup and jewelry for a picture-perfect look?
As you prepare for any special occasion, one of the most important things to consider is how your makeup and jewelry will work together. There are a few tips to keep in mind to create a picture-perfect look that complements your makeup and jewelry.
First, think about the color palette of your makeup and choose jewelry pieces in similar colors or shades. When selecting jewelry, consider classic pieces featuring timeless styles such as pearls or diamonds. For example, if you're wearing neutral tones on your eyes and cheeks, opt for gold or silver earrings or necklaces.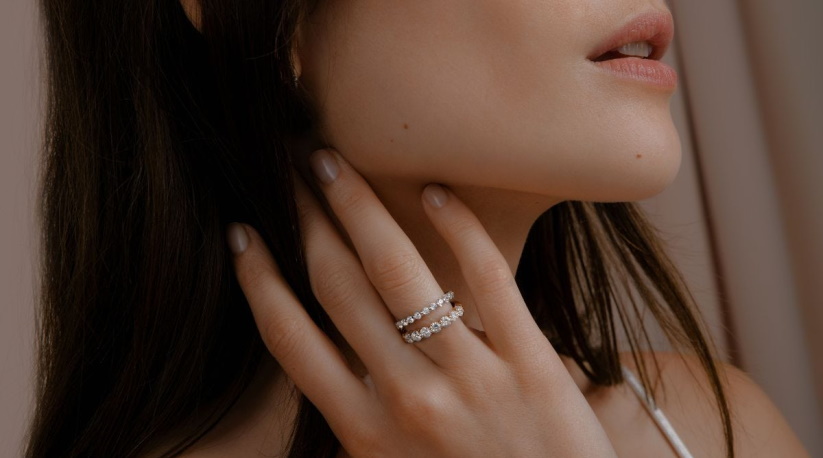 Second, pick jewelry pieces based on the type of makeup look you're going for. Add statement pieces such as large earrings or long necklaces if you're going for a bold, dramatic look. For a more natural, subtle look, choose just as understated jewelry.
Finally, consider the type of dress you will be wearing and pick the right jewelry to match it. If your dress has sequins or sparkles, opt for smaller pieces with some shine. Complement a plain dress with larger pieces, such as stunning earrings or bright bangles.
By taking into account these simple tips, you can create the perfect makeup and jewelry combination that will take any outfit from ordinary to extraordinary! You'll be picture-perfect for your special occasion with the right pairing of beauty and bling.
How to create an eye-catching outfit with makeup and jewelry for that special occasion
Creating an eye-catching outfit for that special occasion can be achieved with the right combination of makeup and jewelry. Makeup is a great way to create a unique look and draw attention to your features. A bold lip color or statement eyeshadow can make all the difference in completing an amazing outfit. To complete your look, add some sparkle or shine with carefully chosen jewelry pieces. Statement earrings, necklaces, and rings are all wonderful ways to add some pizzazz to any ensemble. With a few simple steps, you can easily create an unforgettable look that will have everyone taking notice!
First, start with your base makeup using products such as foundation and concealer to give yourself a flawless finish. Then, add a few pops of color with an eye-catching eyeshadow or blush. Next, add some dimension to your look by contouring and highlighting areas of your face to which you want to draw attention. Finally, don't forget mascara and eyeliner to give your eyes a little extra "oomph."
When it comes to jewelry, the possibilities are endless! Choose statement pieces such as chandelier earrings or long necklaces if you want something bold. Opt for minimalistic pieces like studs or thin bracelets if you prefer a more subtle look. Don't forget about rings, too; they make great accents for any outfit! Finally, consider mixing metals such as gold and silver to create interesting visual interest. Ensure you don't overdo it and stick with the same color palette throughout your look.
You can easily create a stunning outfit for any special occasion with the right combination of makeup and jewelry! Don't be afraid to experiment and have fun while putting your look together. You never know what kind of amazing ensemble you might come up with!
Pairing makeup and jewelry for a beautiful, polished look doesn't have to be complicated or overwhelming. Just remember to consider your color palette, the type of makeup you're going for, and the kind of dress you'll be wearing—and don't forget to sparkle! With these tips in mind, you can create a gorgeous look that is sure to turn heads wherever you go.