08/27/2022, 3:06 pm
Survive the Summer Heat With These Hot-Weather Makeup Tips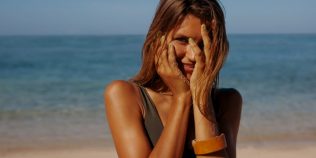 For many of us, temperature swings from the low temperatures of spring to the scorching heat of summer can mean drastic changes to our makeup routines. Excessive heat can cause your favorite cosmetics to melt away and exacerbate typical skin issues like oiliness, redness, and breakouts. But with a few simple tips and tricks, you can look forward to an enjoyable summer without sacrificing your beauty routine! Here are some ideas for managing the hot weather makeup dilemma—read on for more!
How to make your makeup last in hot weather – essential tips
Choose the right products: Make sure you choose the right makeup products for your skin type and climate. For example, avoid foundations or concealers with heavy coverage in hot weather, as they can cause your face to sweat and look greasy. Instead, opt for lightweight formulas such as tinted moisturizers and BB creams that offer buildable coverage without looking too heavy.
Use a primer: Primer is essential for making your makeup last all day, especially in hot weather. It helps to create a smooth base, fill any pores and keep oil at bay. Opt for an oil-free formula to avoid shine throughout the day, and use powder before applying foundation for extra hold.
Set with powder: To keep your makeup from caking and melting away in the heat, use a setting powder to lock it in place. Apply lightly with a brush to avoid overdoing it, and set with a generous spray for even more hold.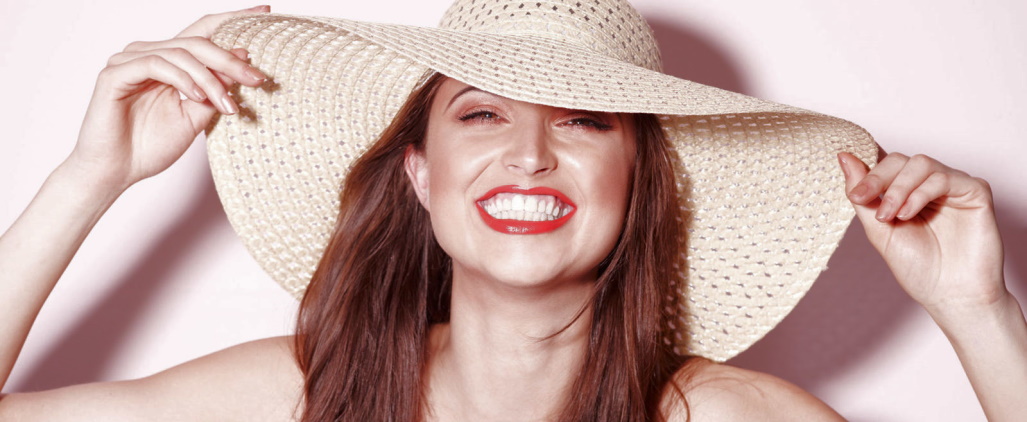 Avoid oily products: Skip anything overly oily or heavy on your skin, as this can quickly break down any makeup you have applied. Opt for lightweight formulas instead and switch out your heavier creams, such as moisturizers, during hot weather months.
Use waterproof makeup: Waterproof products are essential to ensure that your makeup lasts all day in hot weather. Look for mascaras, eyeliners, and long-lasting lipsticks that won't smudge or fade throughout the day.
Carry blotting papers: Blotting papers are an absolute must during hot weather as they help keep your skin shine-free and your makeup fresh all day. Keep a few handy in your bag for any mid-day touch-ups, and you'll be good to go!
Don't forget sunscreen: Sunscreen is essential, regardless of how hot it is outside. Look for formulas that offer UVA and UVB protection and apply generously before applying any other makeup products. Make sure to reapply throughout the day if you plan on staying out in the sun for extended periods.
These tips can help you stay cool while still looking flawless in hot weather! With the right products and a little prep, you can ensure that your makeup lasts all day long.
Create flawless summer makeup looks
When it comes to summer, less is more! Start off your look by applying a lightweight foundation to even out your skin tone. Then, go in with a lightweight concealer to cover any blemishes or dark spots. To finish off, use a setting powder or spray to keep your makeup fresh all day. For that extra sun-kissed glow, apply bronzer along your cheekbones and forehead for an effortless warm look. Lastly, don't forget the sunscreen––apply SPF before you start your beauty routine! Follow these tips, and you'll be ready to take on the summer heat in style.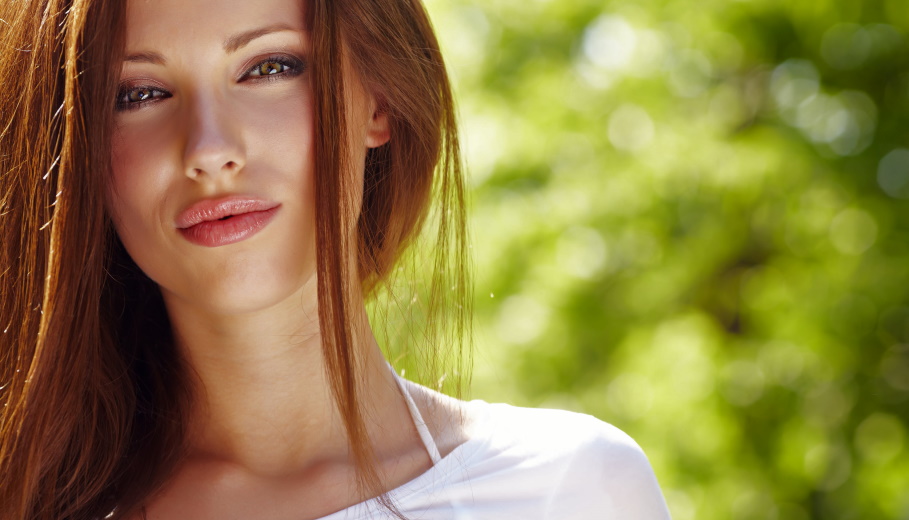 Now that you've got the basics down let's move on to eyes. Try out cream or liquid eyeshadows to get a natural look that is perfect for summer days. They're easy to apply and offer great pigmentation––plus, they won't crease like powder shadows do in hot weather. If you want to add some extra drama, try lining your upper lash line with a waterproof pencil liner and finish off the look with volumizing mascara. For an even more intense effect, use false eyelashes!
Once you have your eye makeup complete, it's time to choose a blush color that complements your skin tone. Peachy tones work great for fair skin, while bronzes are ideal for olive and dark complexions. Or you can use a classic pink hue to make your cheeks pop! Finish off the look with a highlighter on your cheekbones, temples, and bridge of your nose for an all-over glow.
Now that you've got the perfect summer makeup look down keep it in place all day long with setting spray. This will help prevent any creasing or smudging throughout the day. And don't forget to touch up every few hours as needed––especially if you'll be out in the sunshine!
With these tips, you're ready to take on summer weather like a true beauty pro. Have fun and enjoy the season! Happy makeup looks! 💄